Thanks to @OnLeaks by way of pricebaba, we're getting what could be our first real good look at the upcoming OnePlus 7, with CAD renders now available for viewing.
With these renders, there are three major takeaways: The frontside of the device is all display, with no notch, cutouts, or anything of the sort. Because there is no notch or cutout, OnePlus is utilizing a pop-up mechanism for the selfie camera. You can hate it or love it, but that appears to be what's happening on this phone. Last but not least, on the backside, OnePlus is going with three rear cameras on this phone. That's pretty par for the course in 2019, we'd say.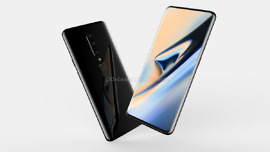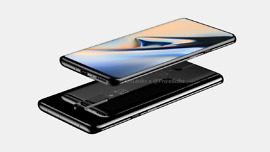 Since we don't see a fingerprint reader on the backside, we can assume that OnePlus will stick with the in-display reader that it utilized last year. There's no word yet if it will still be optical or OnePlus will switch to ultrasonic.